For every eligible stay you will earn both Status and Rewards points for the amount you have spent at the hotel, including meals that have been charged to the room.
The amount of points you earn varies depending on the hotel brand you are staying at and the ALL - Accor Live Limitless membership status that you hold. Please see the below table which shows the earn rate for every 10 Euros equivalent spent: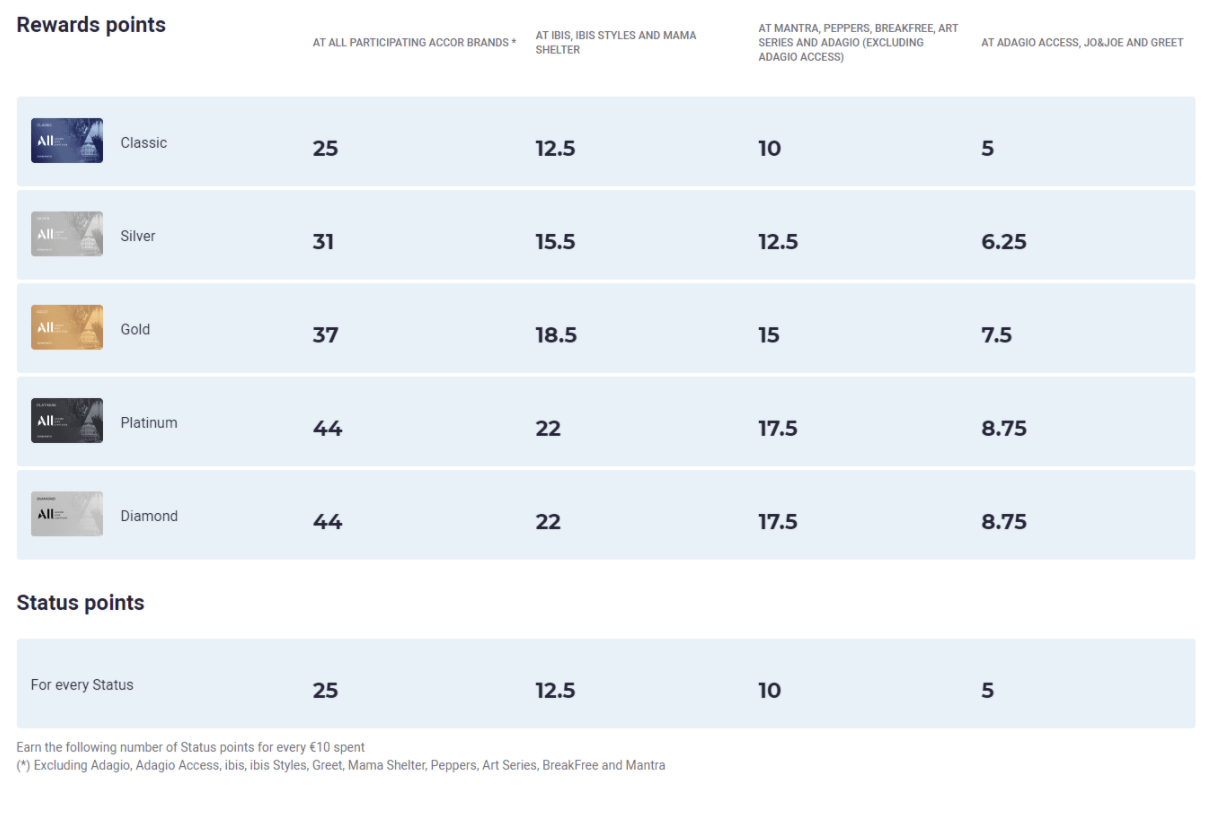 An eligible stay is a stay that was booked directly through accorplus.com, all.accor.com, Accor All app, Accor reservations team or the hotel directly. Stays booked through third party booking sites are not eligible for earning points. Please note that a Stay Plus night is only considered as an eligible stay only when other eligible spend are charged to the room e.g. dining.